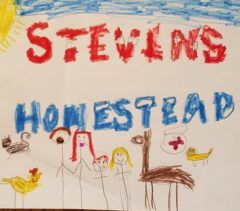 We now have an online store!
Check it out here.  You can shop at the online store and pick up if you're local, or have it shipped if you're not!
Our most popular product are dryer balls!!  We make them from our alpaca's fiber and our sheep's wool here on the homestead (see more below)!  We have other products, too!
Dryer Balls – $20 for set of 3 balls
A natural, non-toxic, chemical free alternative to dryer sheets. Just throw 3 to 6 balls into the dryer with your load and they will reduce static cling and dryer time, and increase softness. You can add a few drops of essential oils to help your clothes, sheets, blankets and towels smell and feel amazing.  I wrote a blog post of Frequently Asked Questions about dryer balls… you can find that here.