Early Summer 2019 (July 2)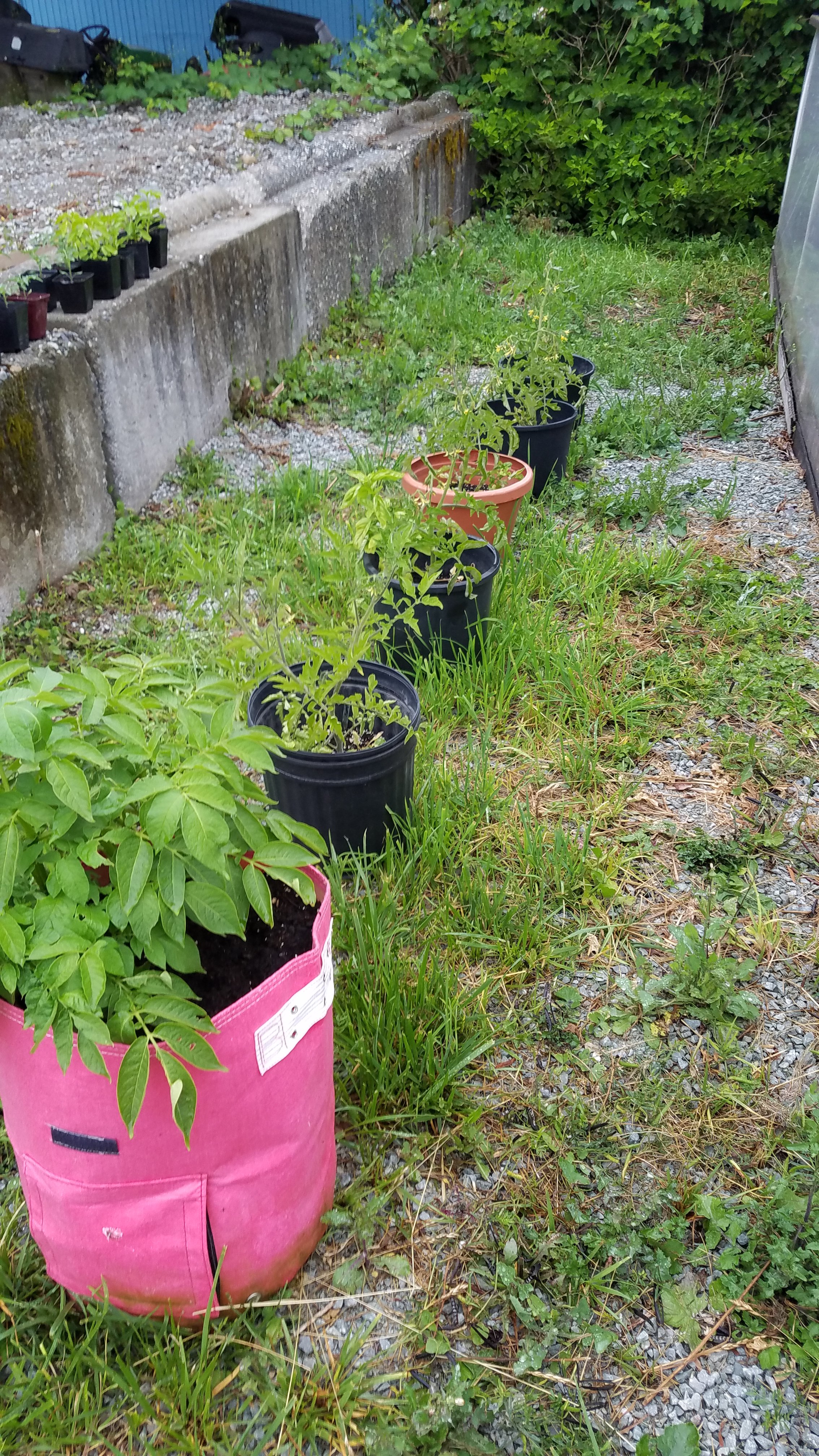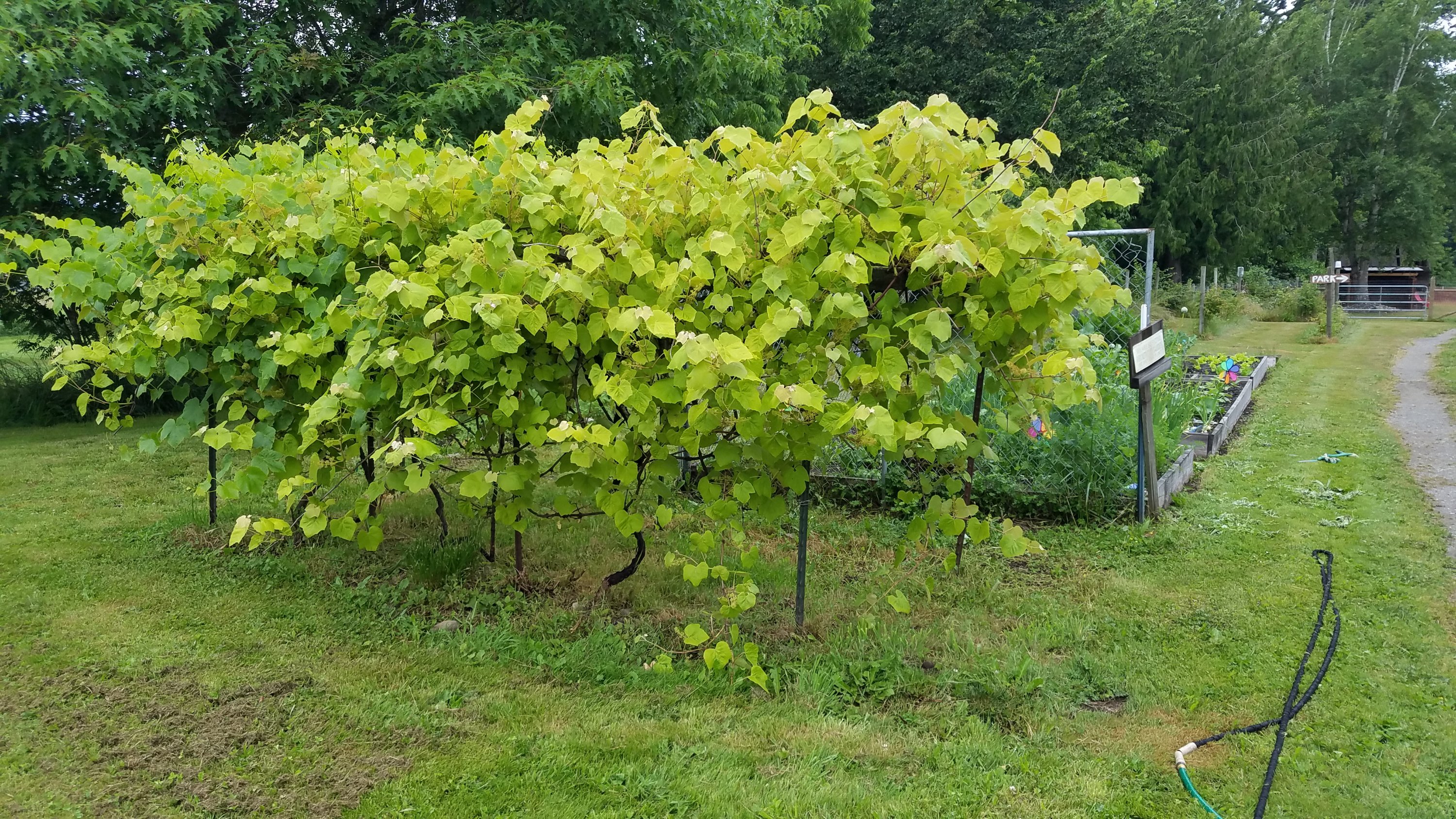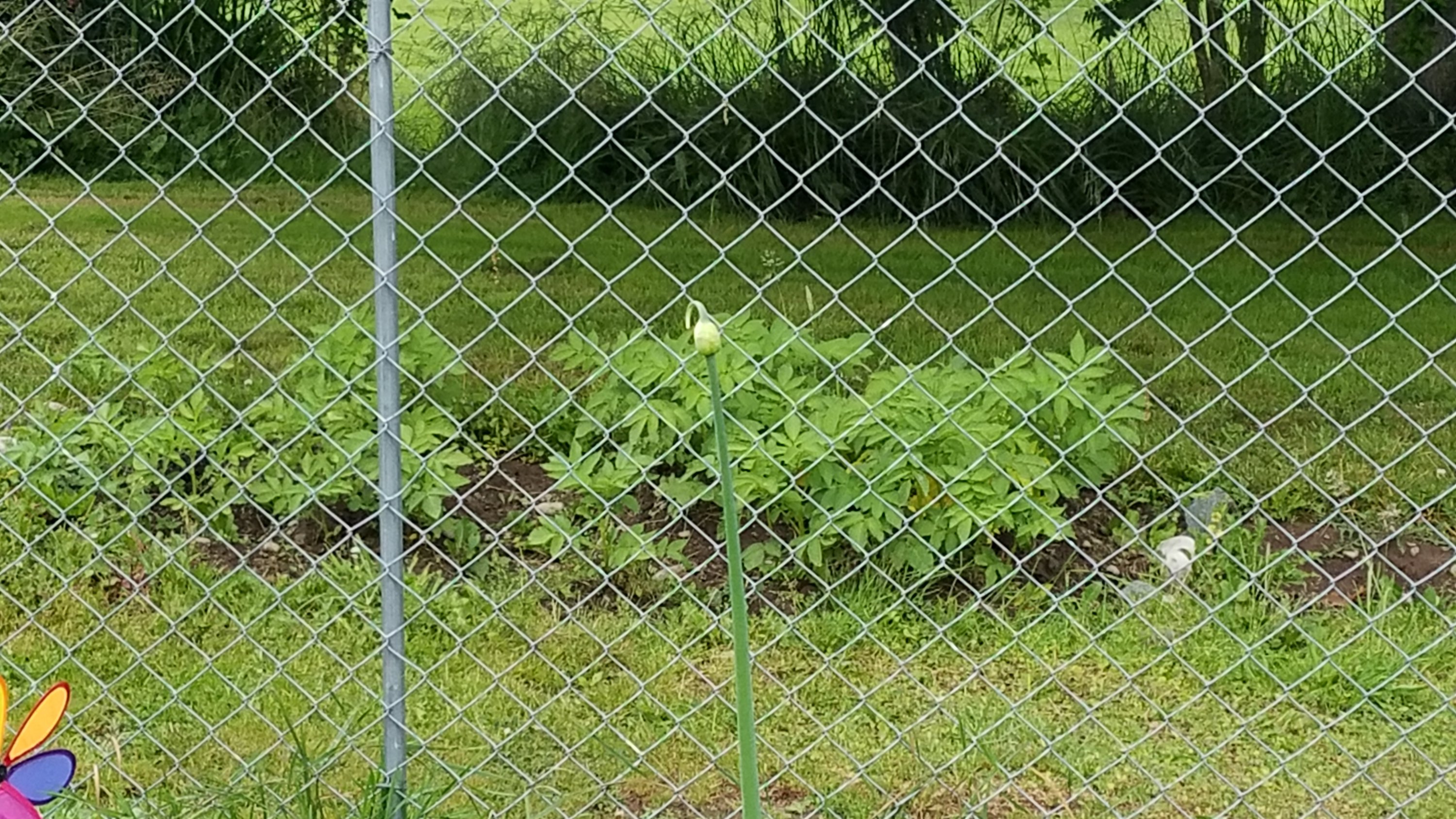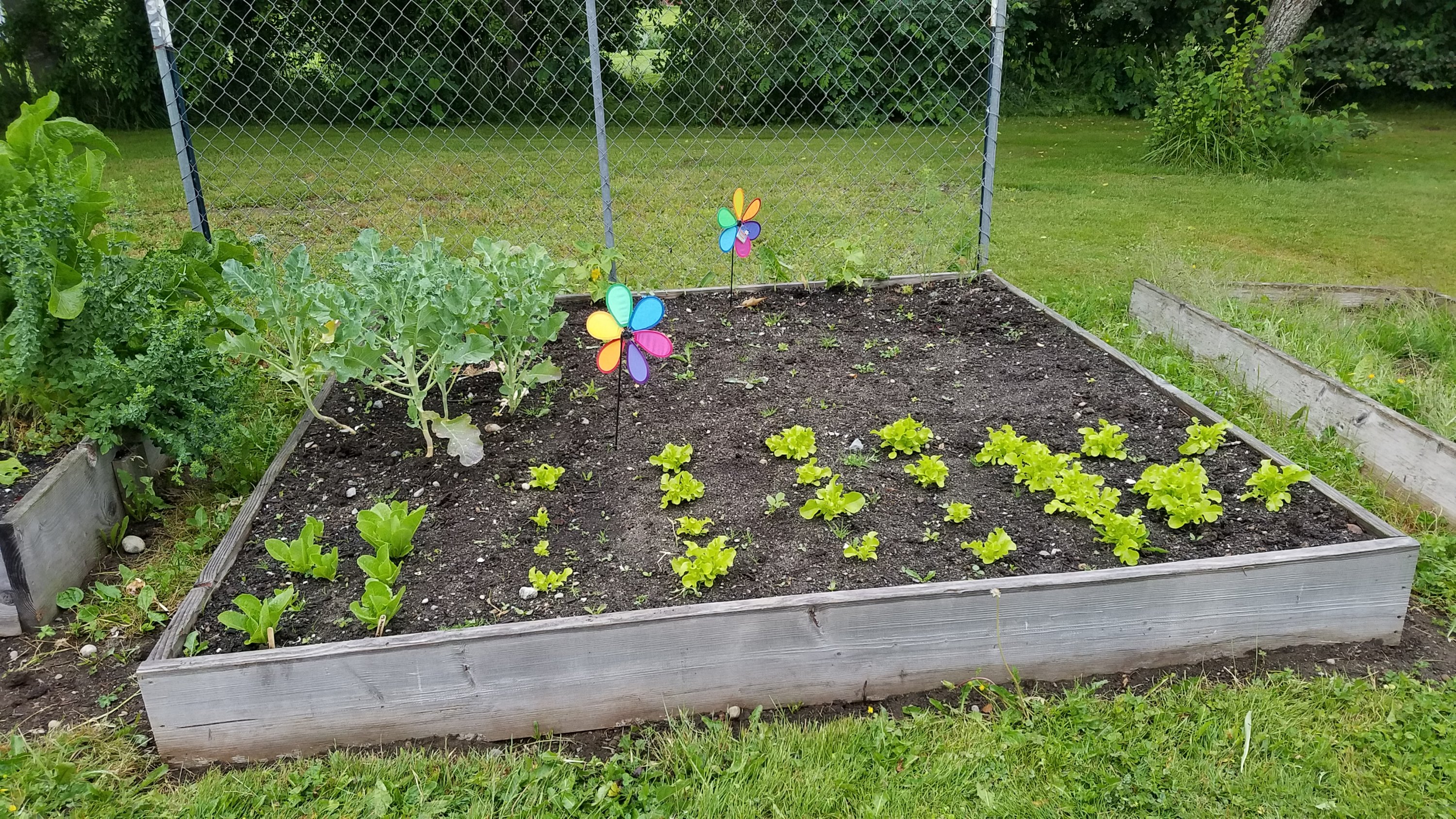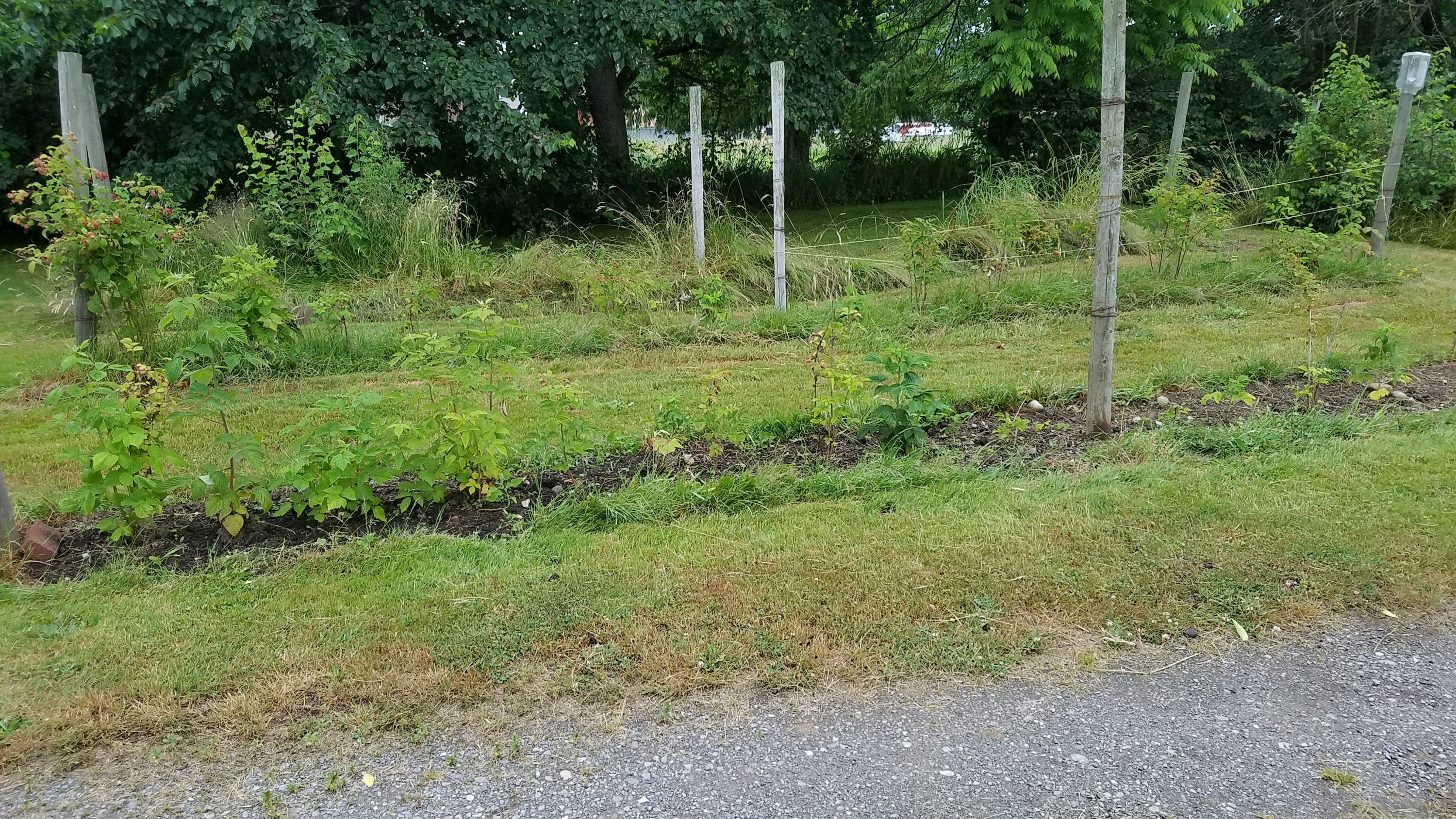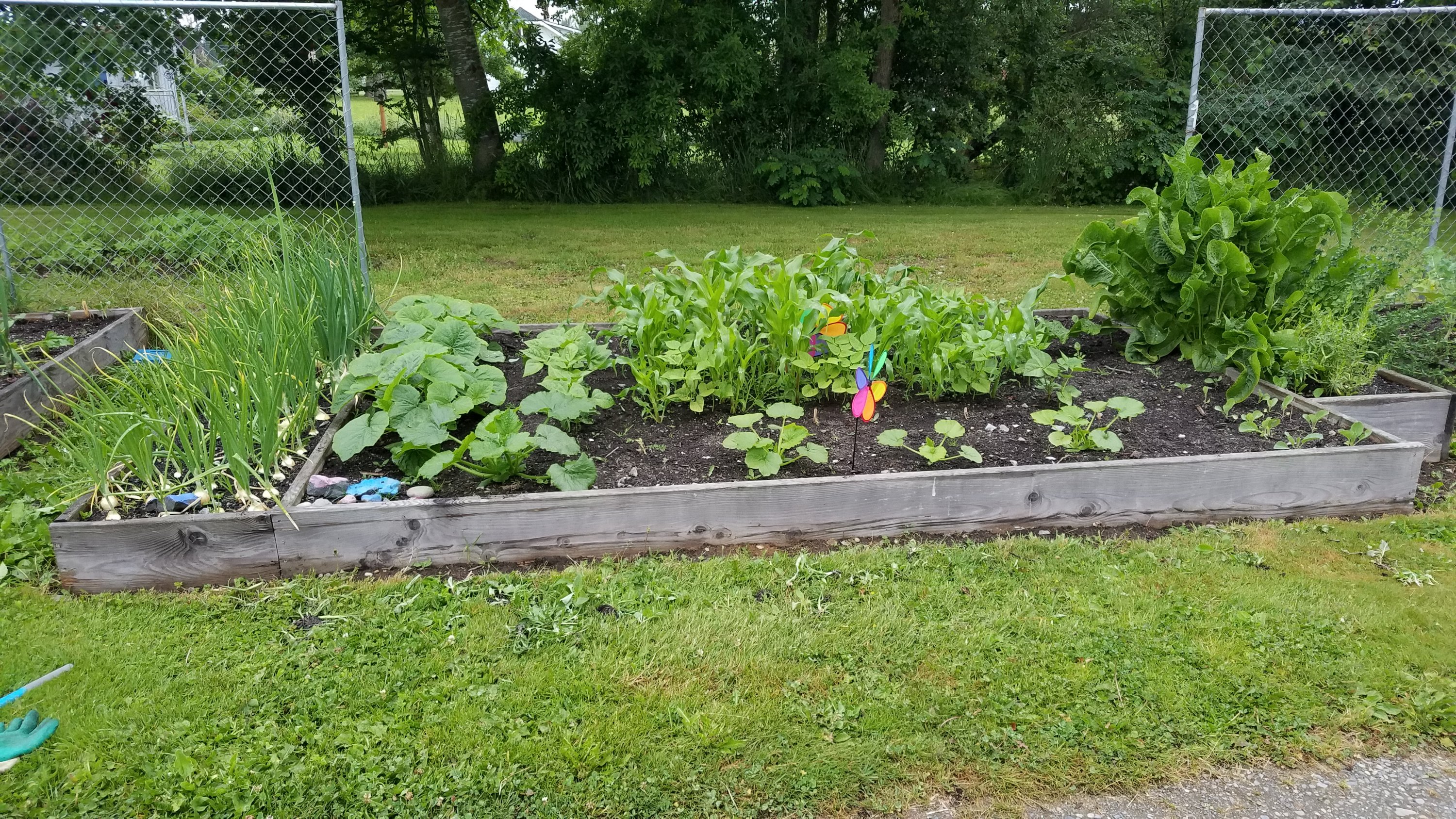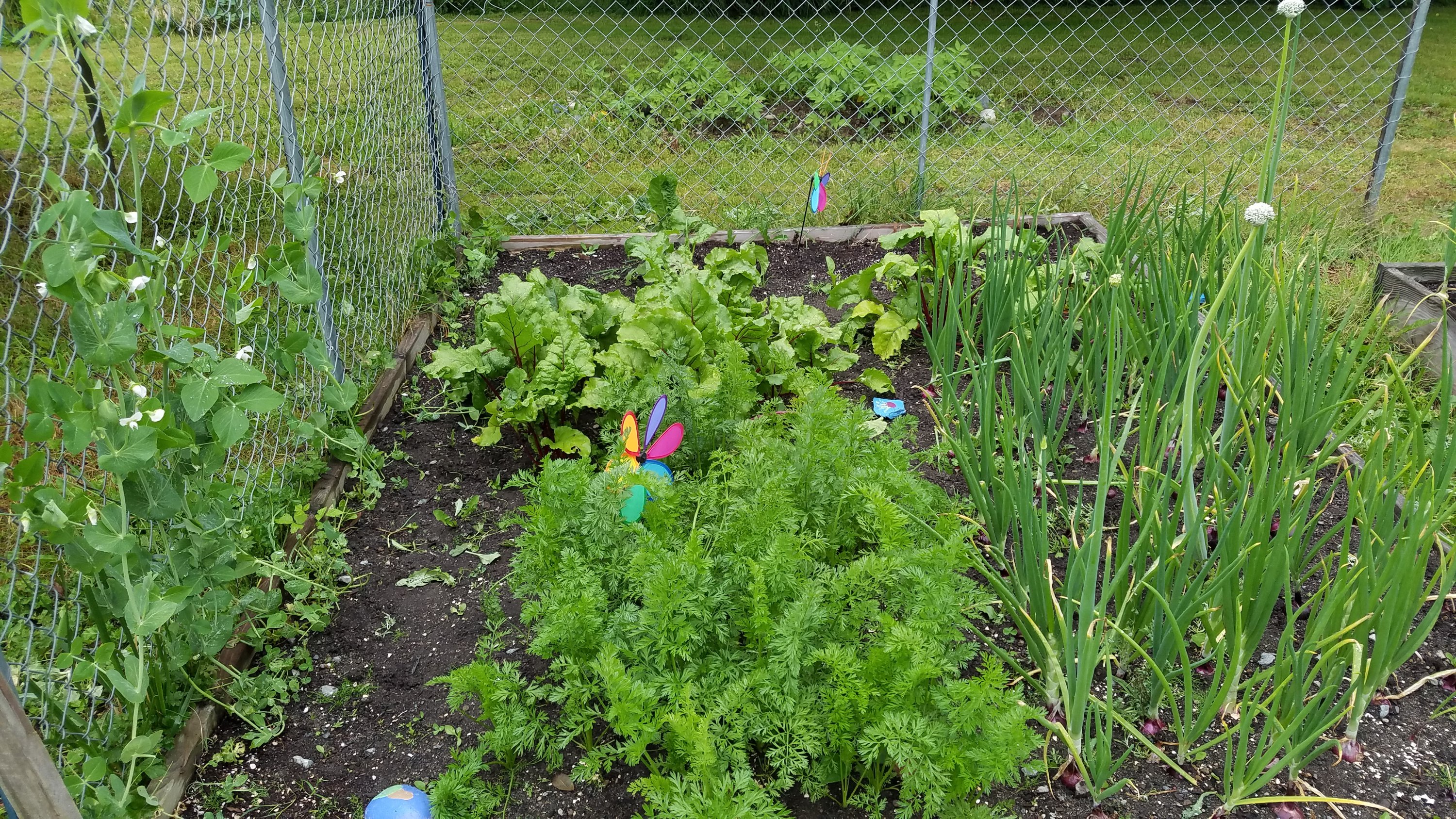 Late Spring 2019 (June 1)
I finally got all of our planting done… well, not ALLL because the wild bunnies ate the cucumbers plants that I started from seed in the greenhouse so I'm having to start over on those, and we have one more bed that I'm hoping to get soil for and get planted before summer hits, but most of the established beds have been planted.
Here's Bed 1 – beets, carrots, sugar snap peas (also eaten by the wild bunnies so I've had to plant more seeds), red onions, and (soon) cucumbers. We were warned by our neighbors about chickweed, and boy oh boy did we have chickweed in this garden. The entire thing was covered with chick weed and I had to pick them out one at a time once the actual plants grew enough to tell the difference between weeds and plants. I think there are a few more weeds but I'm not sure if they're weeds or beets so I'm giving it a couple more days. I will probably need to plant more beet seeds, too.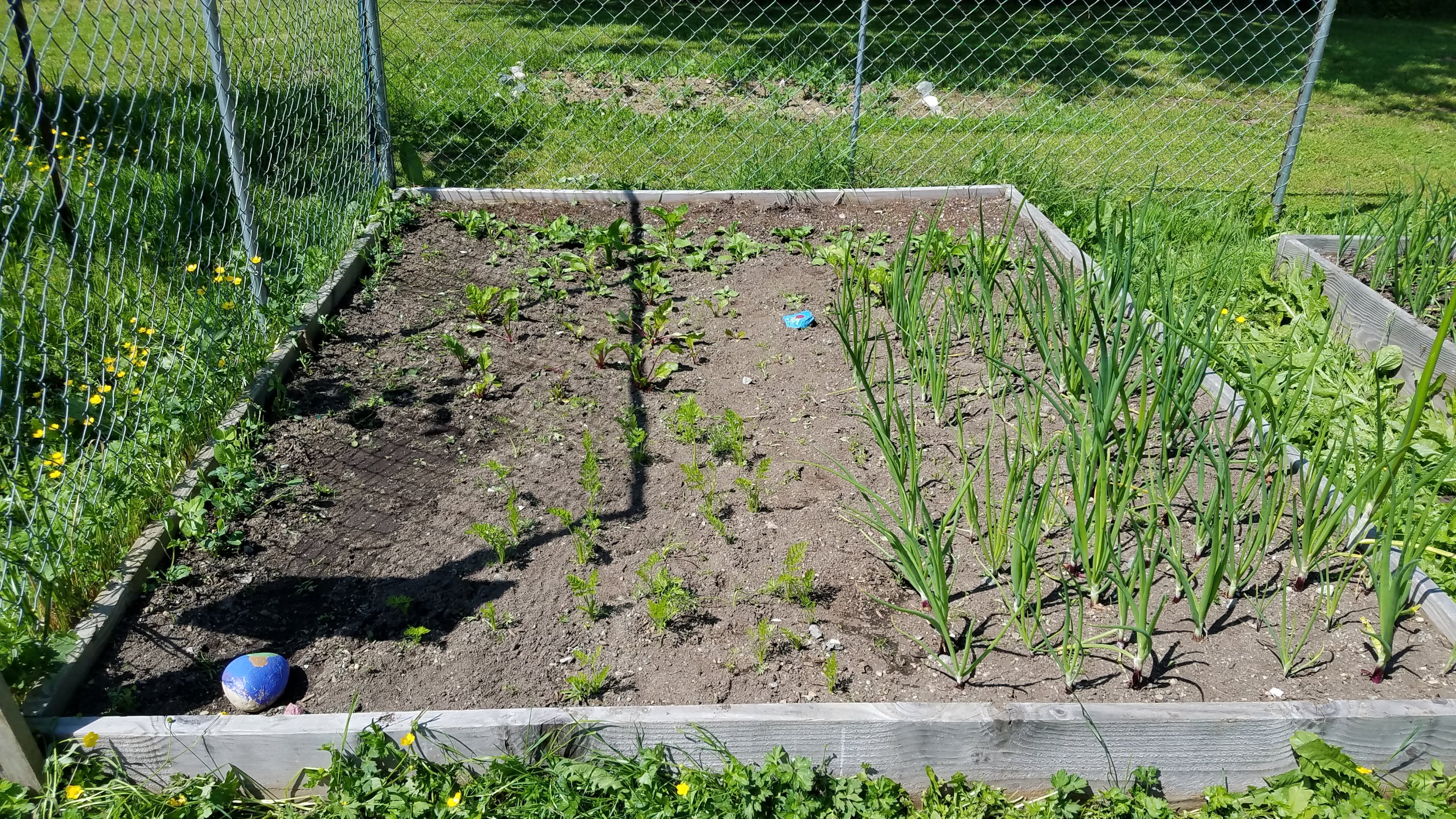 BED 2 – left sidecar: white onions; middle: spaghetti squash, bush beans, pole beans, corn, zucchini, and cabbage; right sidecar: horseradish, oregano and tarragon
I'm hoping the middle isn't too crowded. I got a little bit carried away… we'll have WAAAAAAAAAAY more green beans than we will be able to eat, can, and freeze, so watch for lots of those (hopefully) at the farm stand!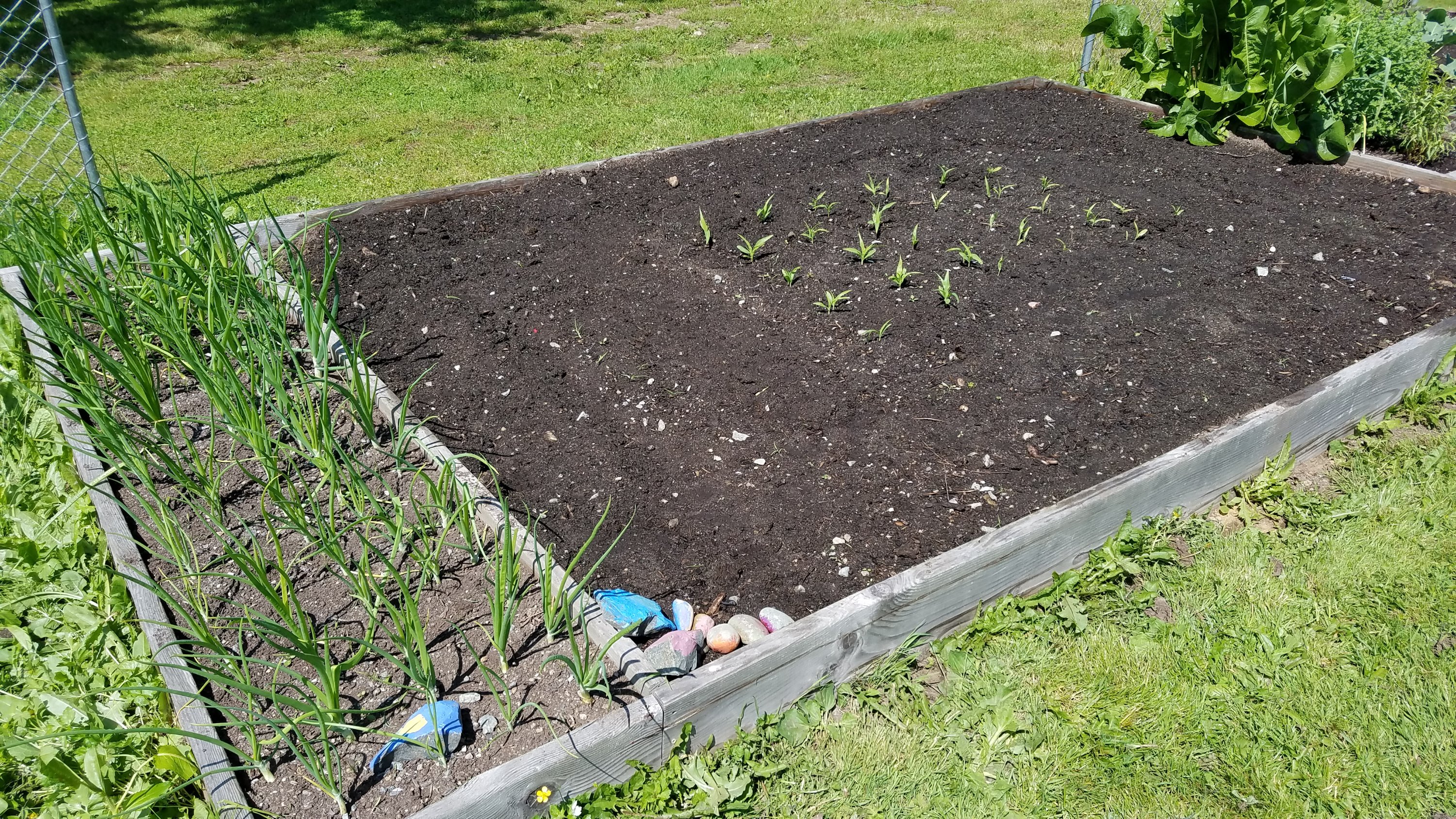 BED 3 – dill, cucumbers (soon), broccoli, romaine, a lettuce blend, and spinach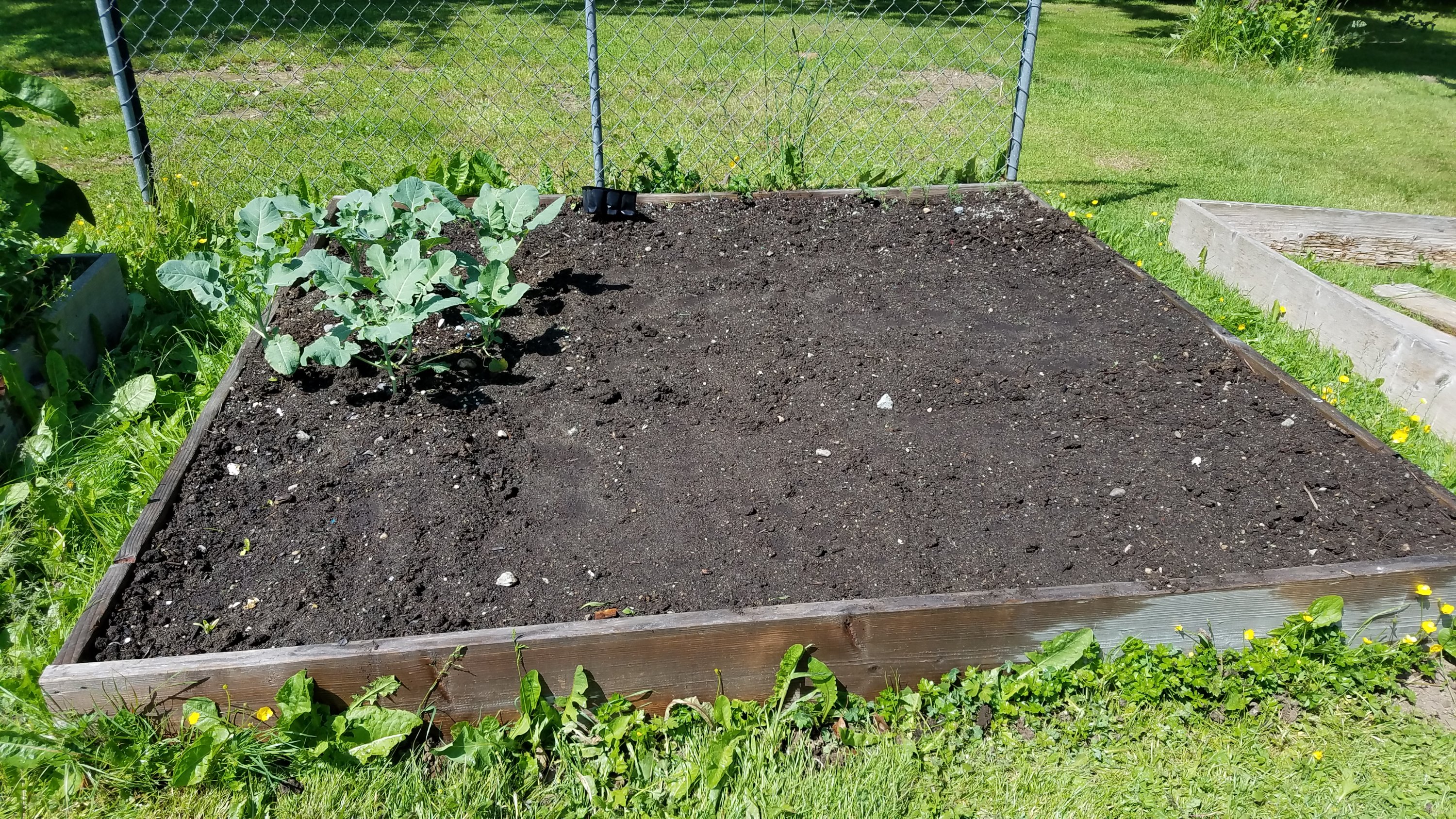 Berries: we have raspberries, golden raspberries, and marionberries in our berry area. Unfortunately, the grass grows like crazy in there, the squirrels plant walnut trees, the blackberries want to mix in with them, too, and it's sort of a messy mess. We always seem to get berries but the raspberries don't reproduce new ones like everyone else's do. This year, it's my goal (one of sooooo many goals) to get things cleaned up AND get lots more berries! Two rows down… three more to go!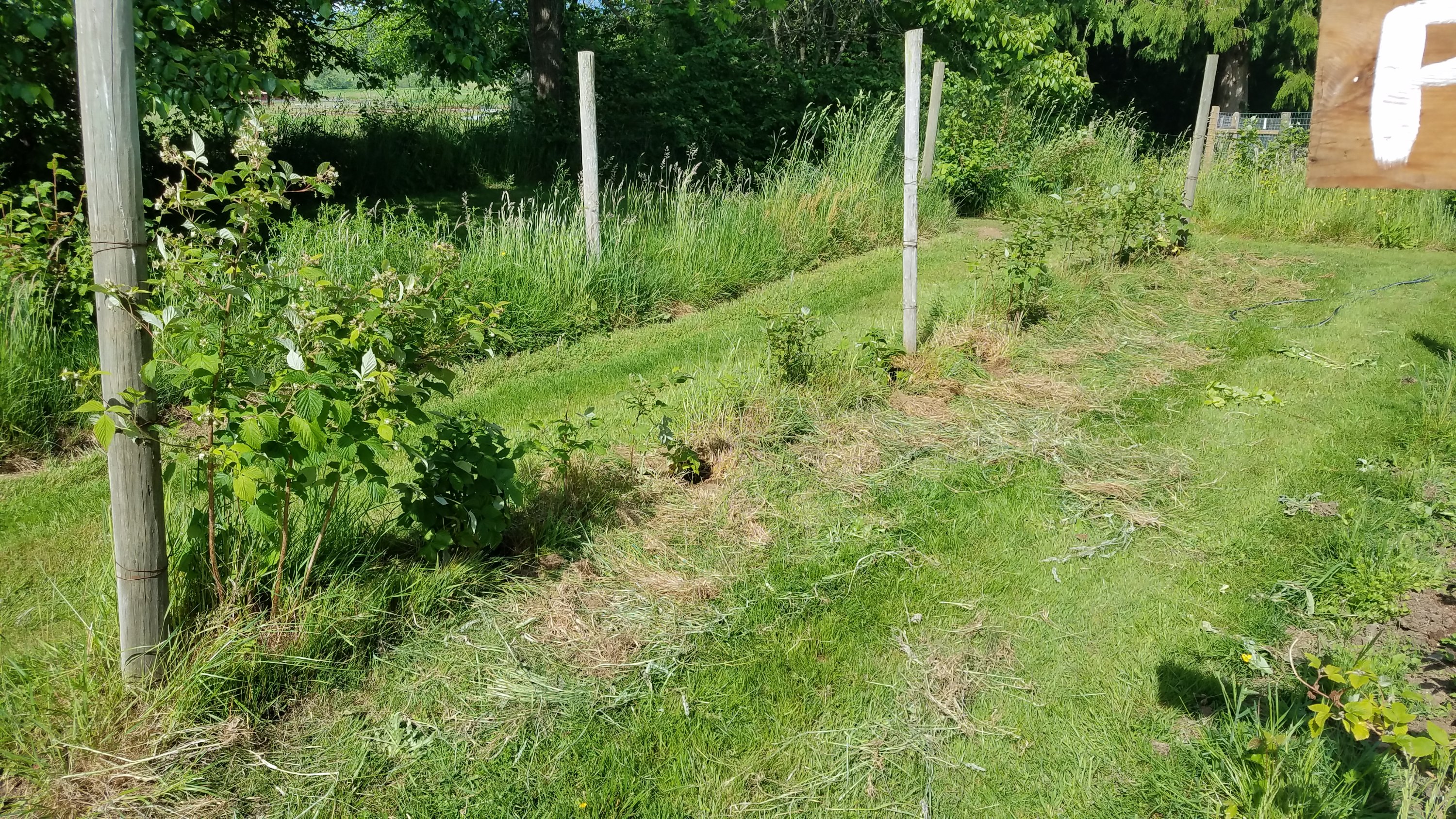 I found this cool potato planter (the peach cloth-like one) made from recycled water bottles. It has a little flap near the bottom where you can retrieve potatoes without disturbing the plant… the potatoes have been growing like crazy. I also planted my own tomato plants from seed in my greenhouse – I sold a few plants and kept 5 and they are doing well. I plant basil around my tomato plants because I read that helps both plants taste better. (Please ignore my weeds and grass growing through the gravel! Everything grows so well here… even the weeds!)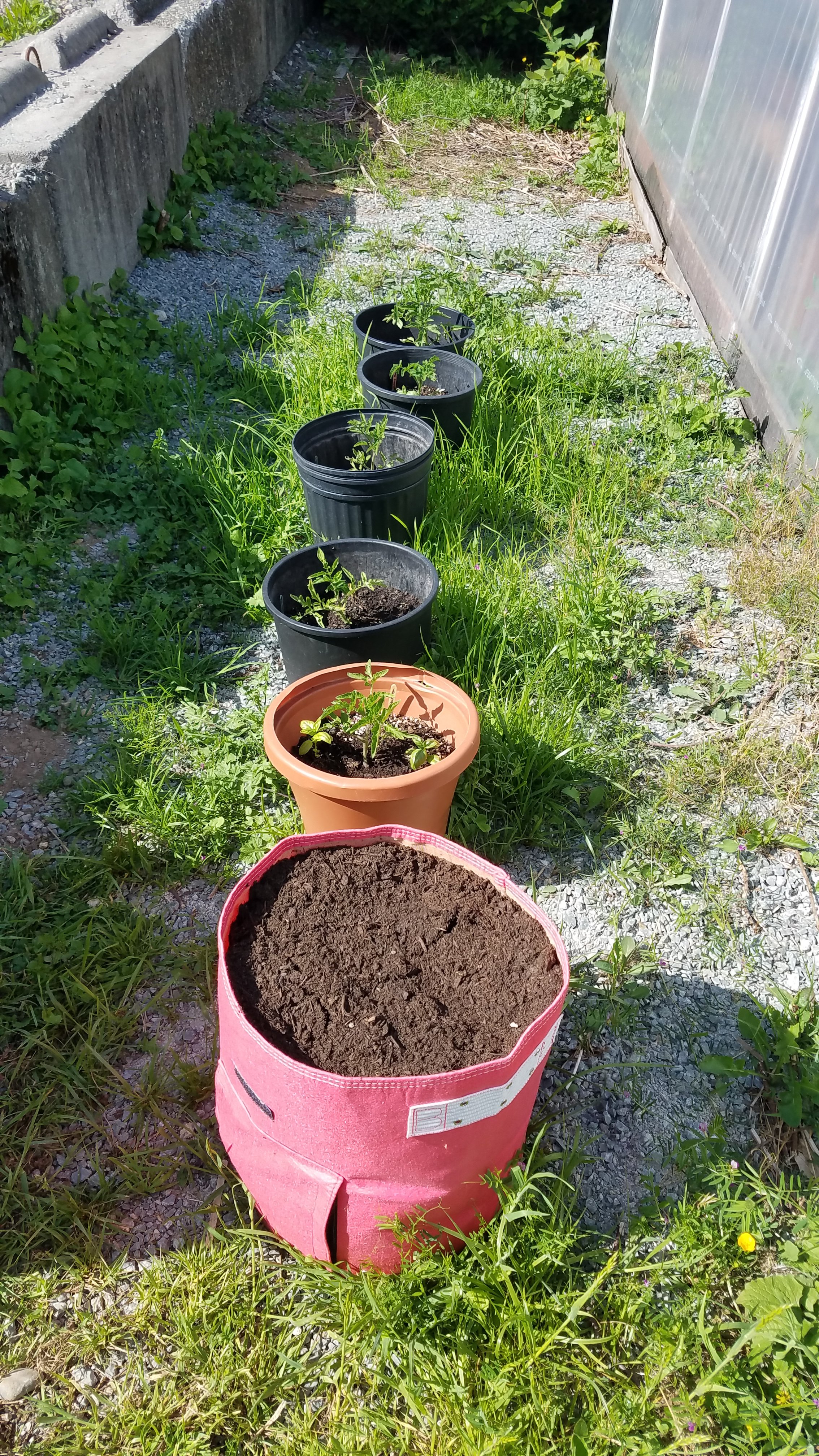 I planted a few more things in the greenhouse, too. I needed to redo my cucumber starts, so I have 24 of those (hopefully!), some cilantro, lavender, some very slow growing sweet peppers, and more tomatoes! I'm hoping to make some herb gardens to have available at the farm stand and at the market.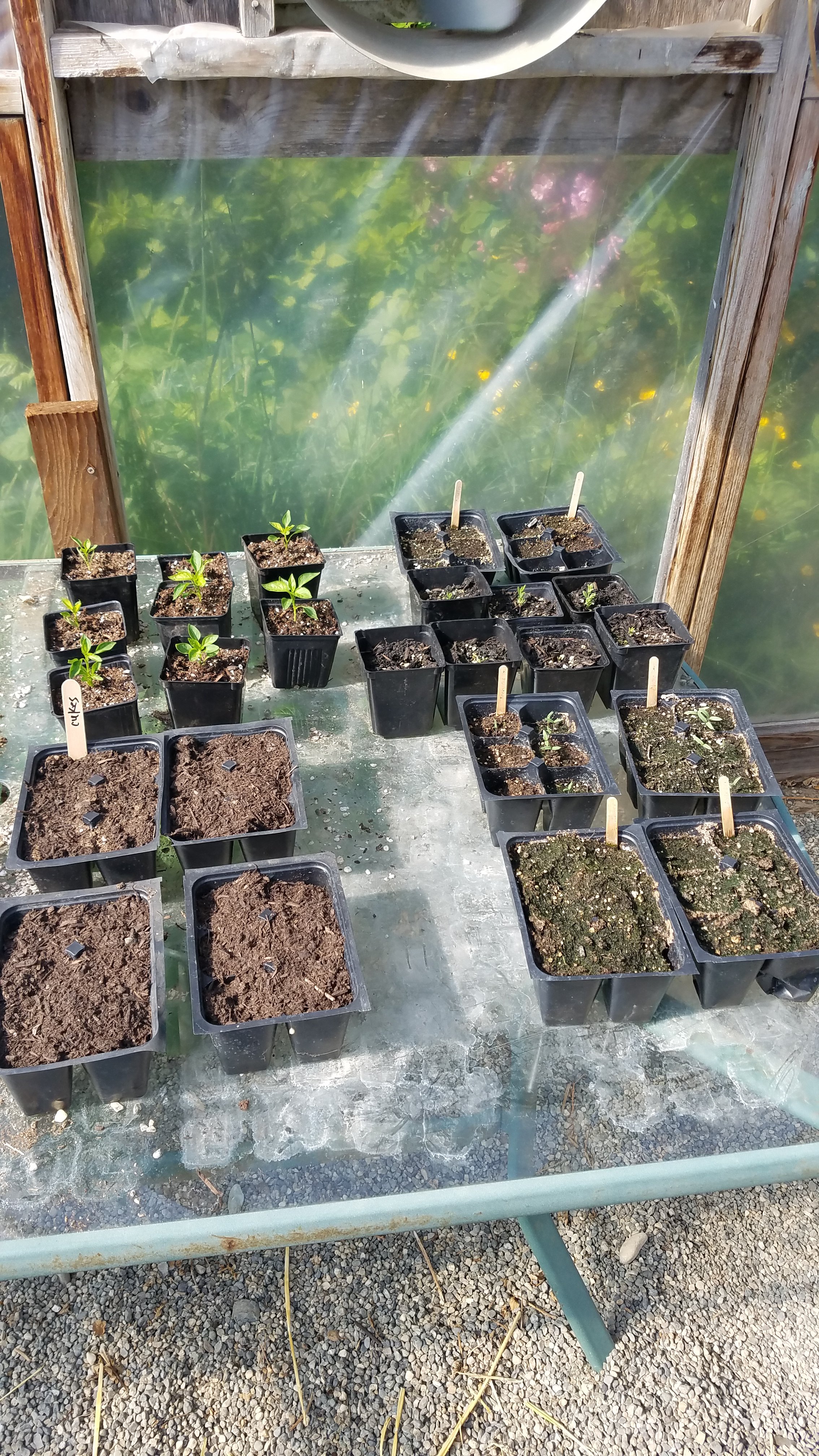 I planted a few more strawberry plants (in addition to the 10 or so that I planted in the planters that Carson built me on the side of the garden shed), and I think the empty planter will be an herb garden, or maybe more lettuce and spinach)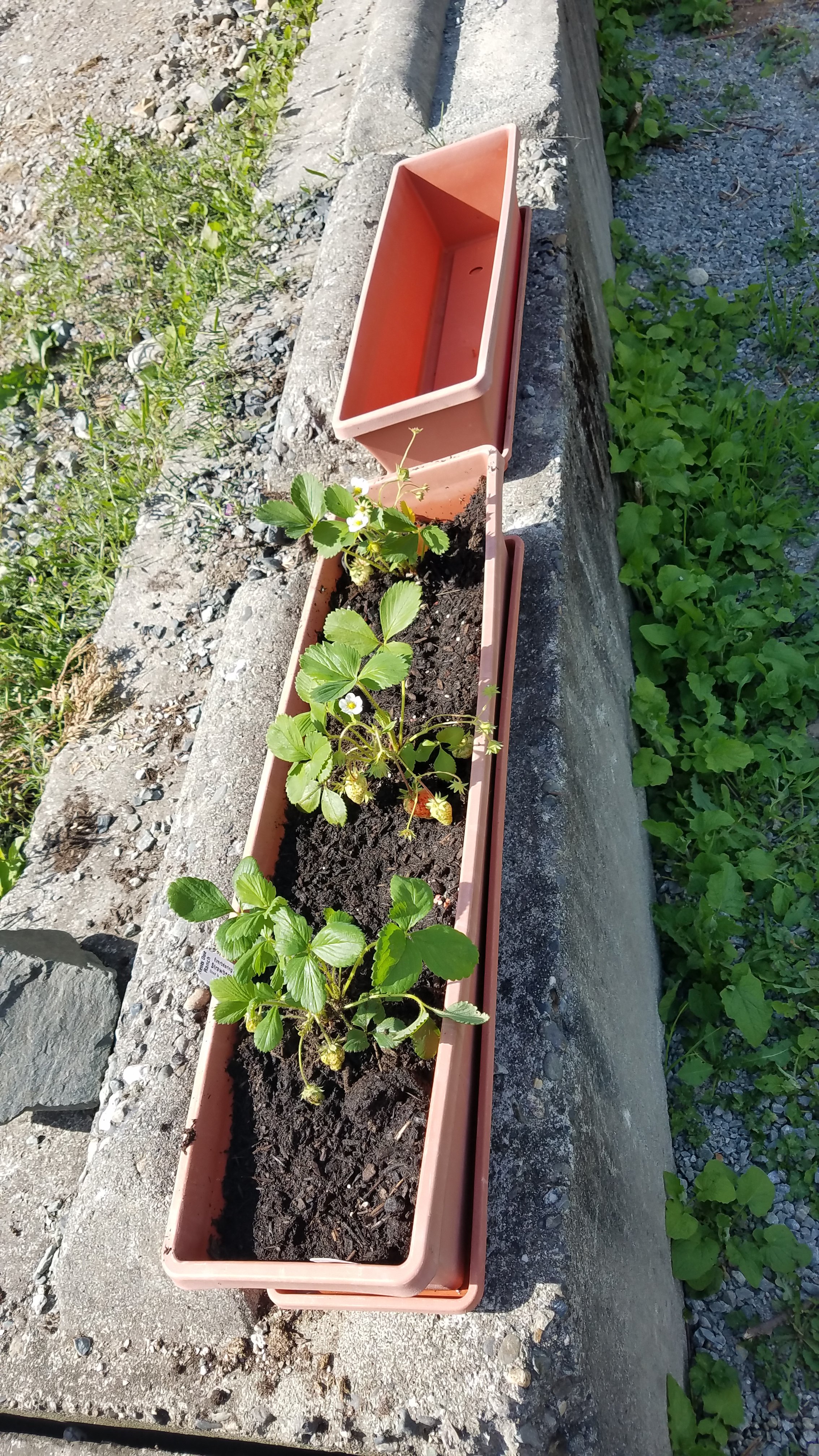 And I had a bunch more Yukon Gold seed potatoes so I dug up some space in the ground behind my garden and planted about 30 seed potatoes. I reburied the green above ground plant part of the potato garden and it looks a little like a grave now, but there are TONS of potatoes in there!!! Can't wait to have those at the farm stand!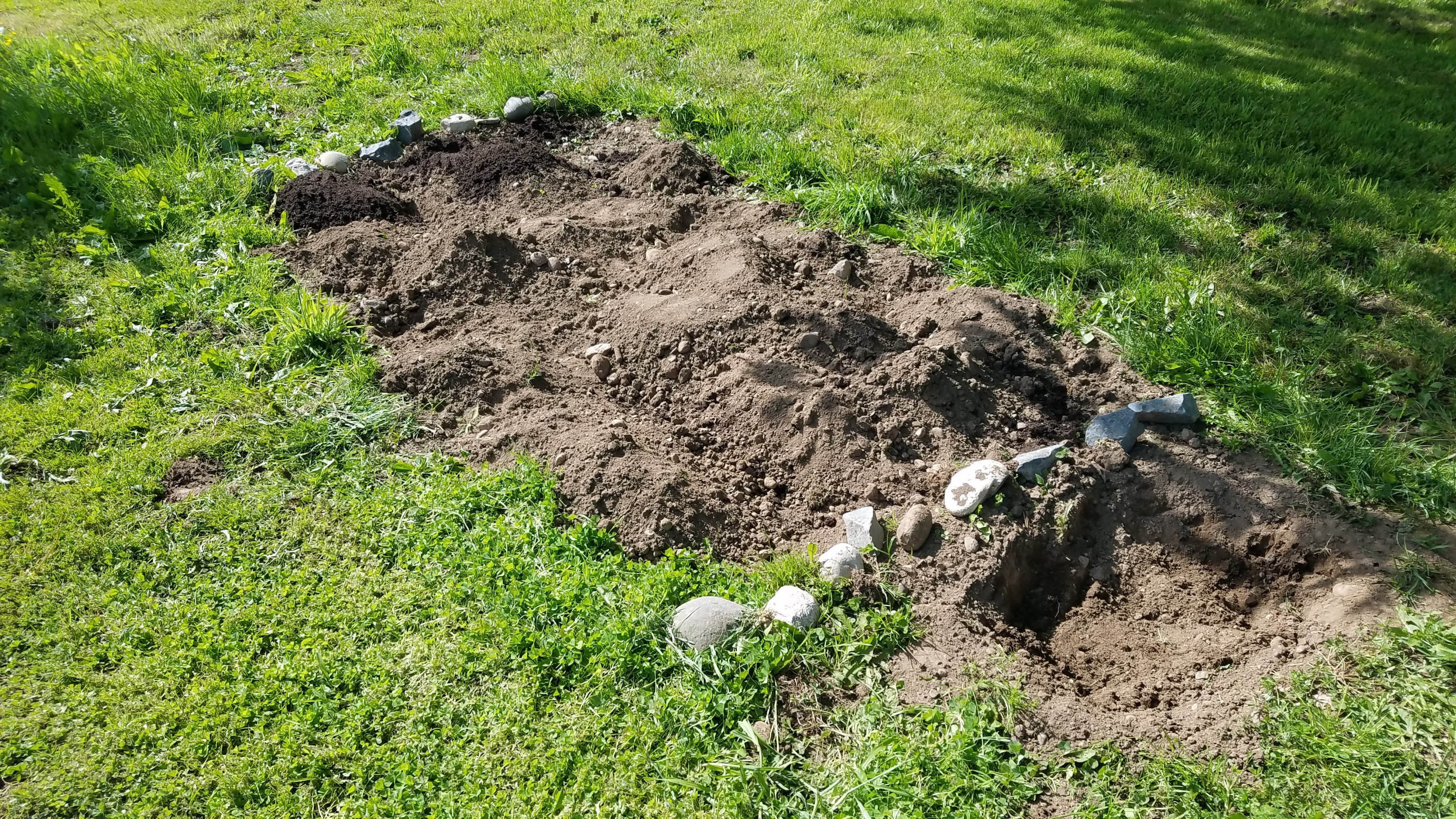 And the berries again because it was a big big job, and I think it deserves another viewing! 🙂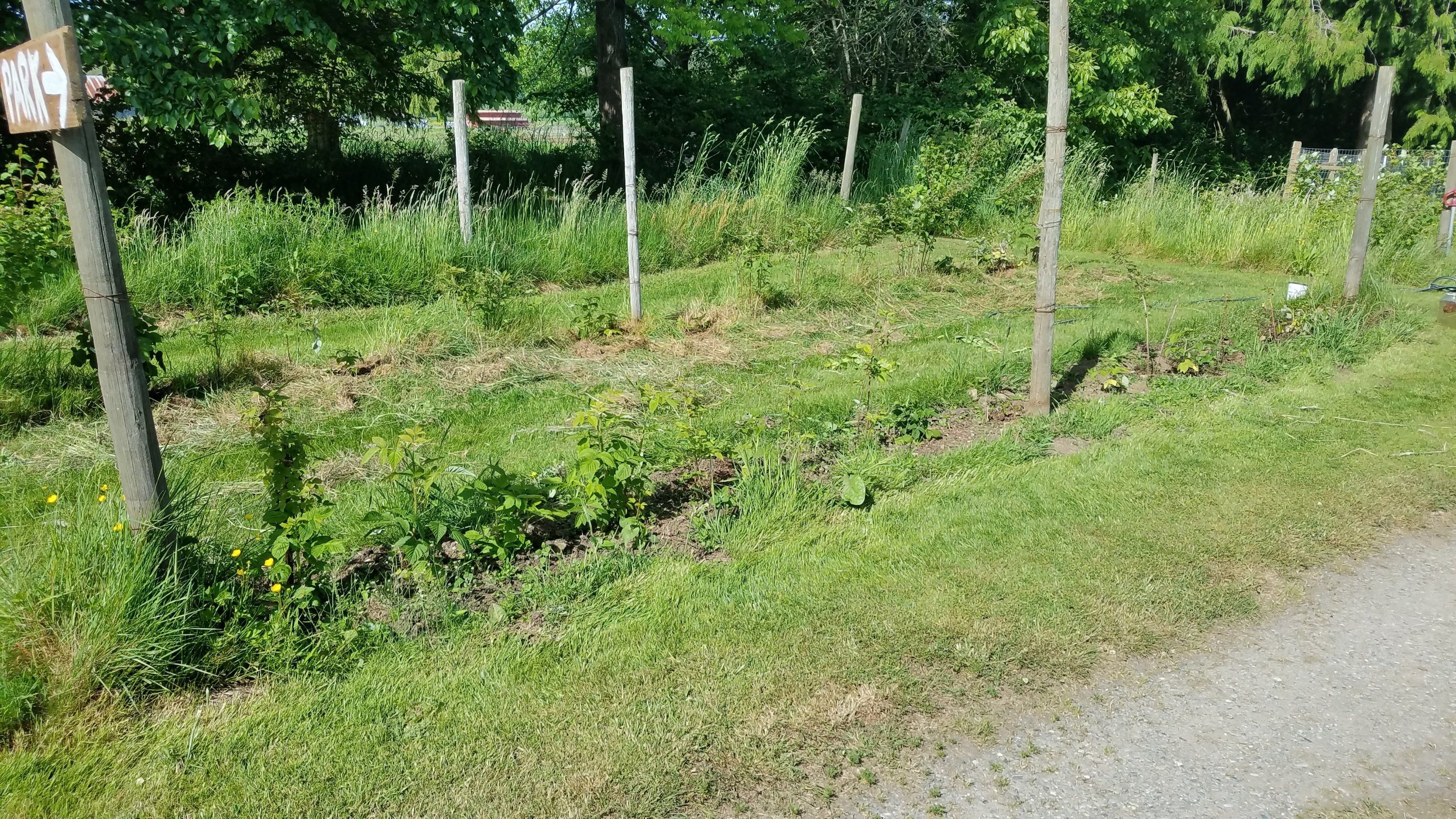 Early spring 2019
Seedlings and baby plants in the greenhouse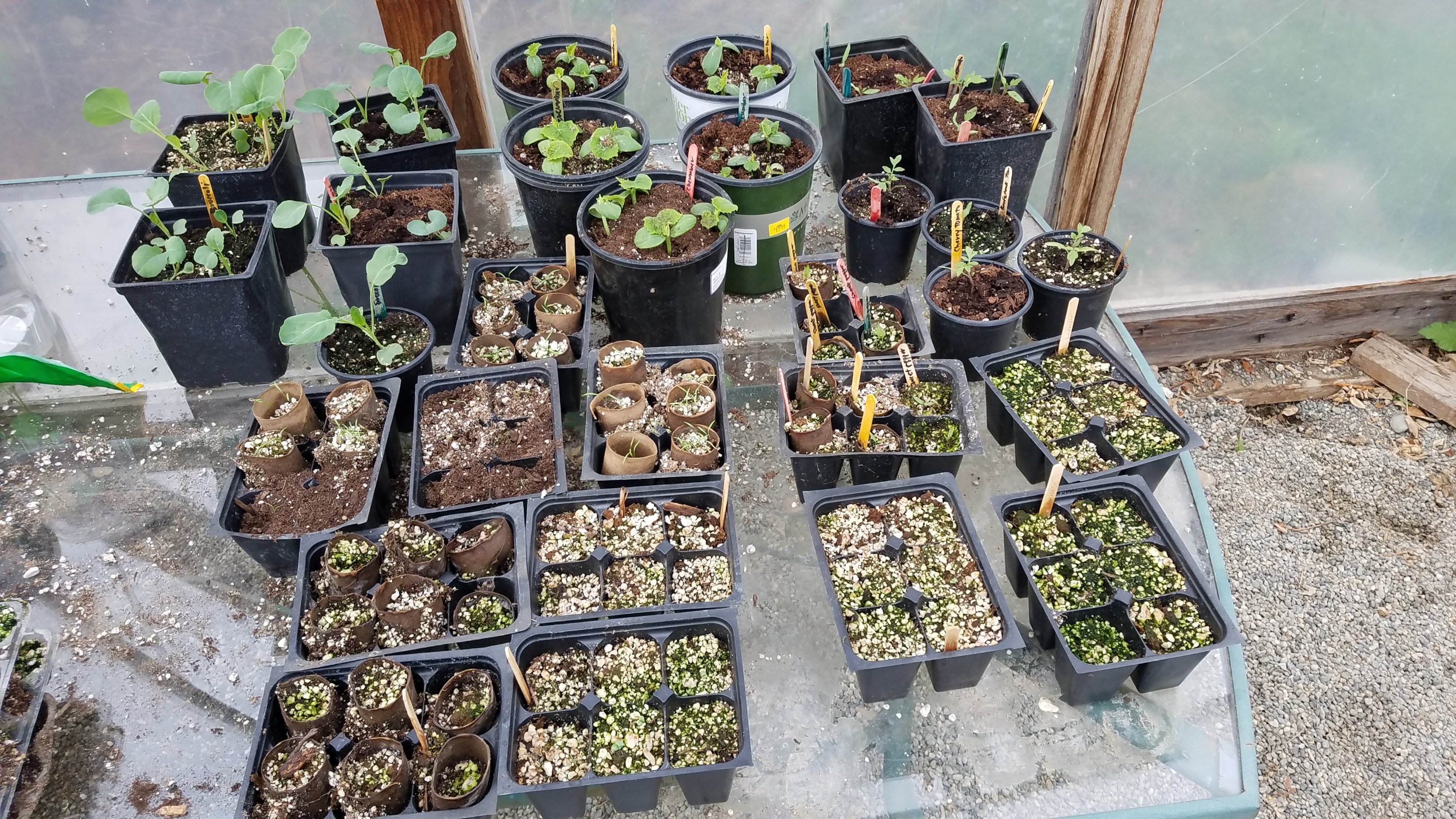 Broccoli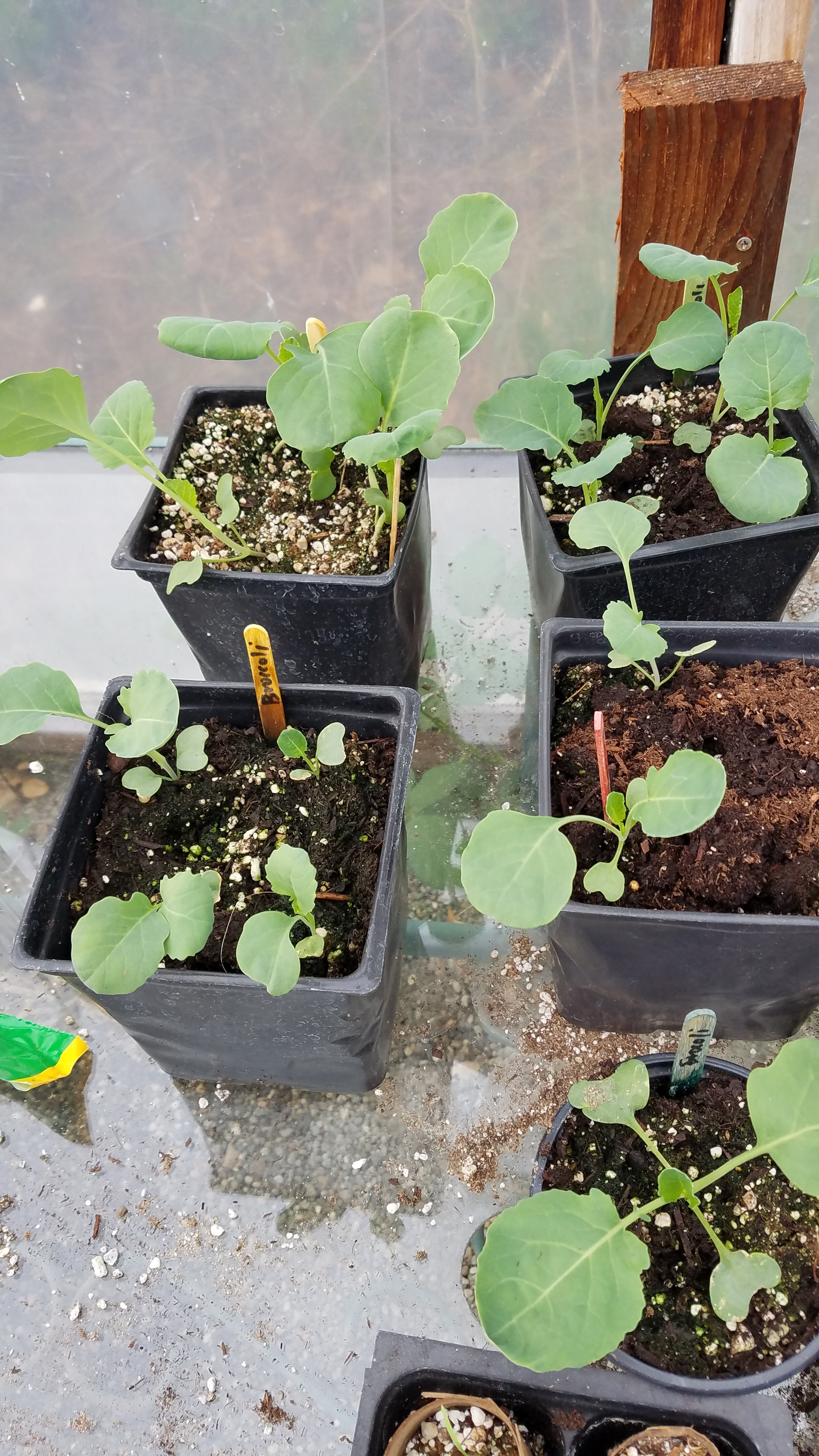 Cucumber and tomato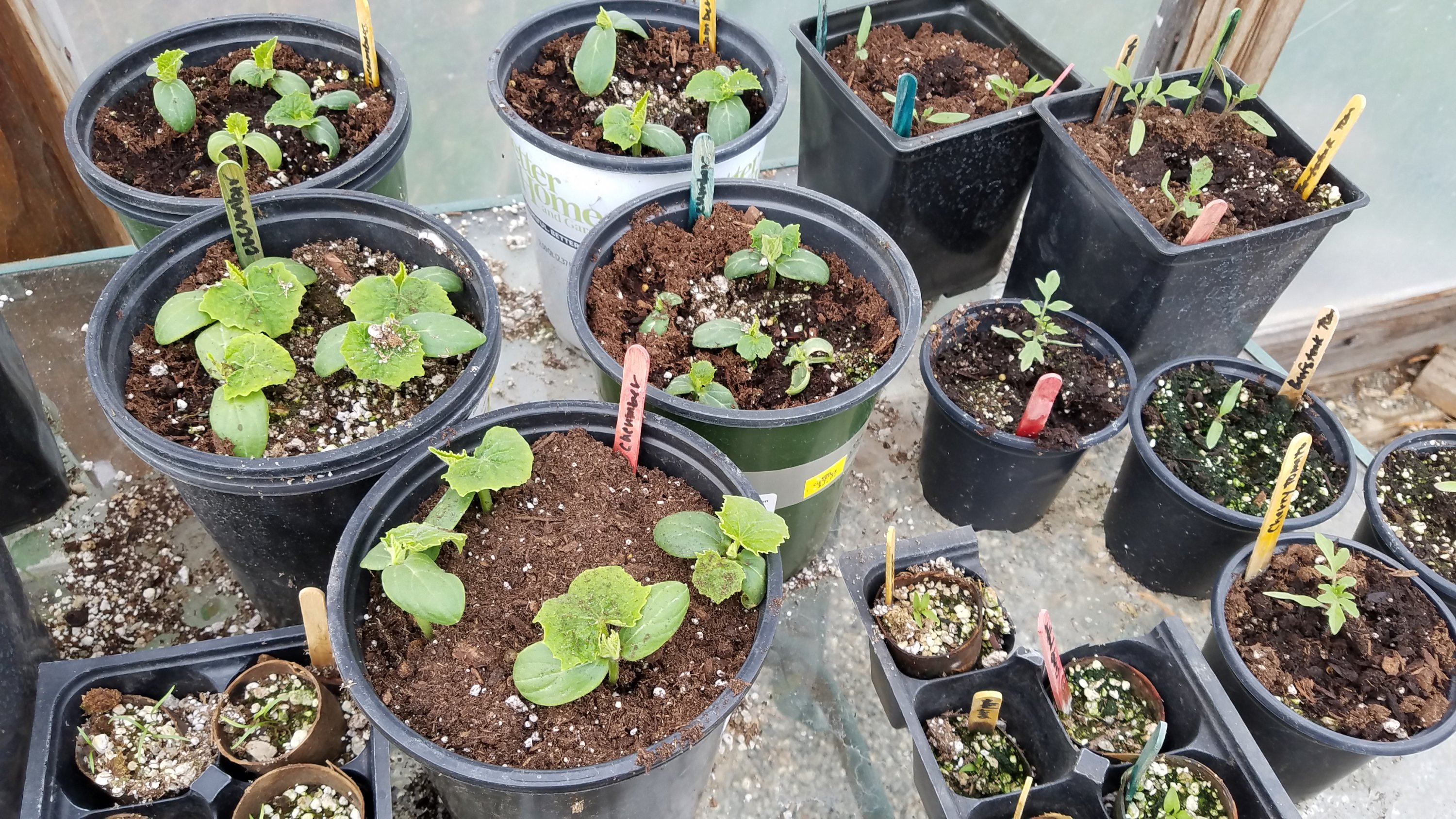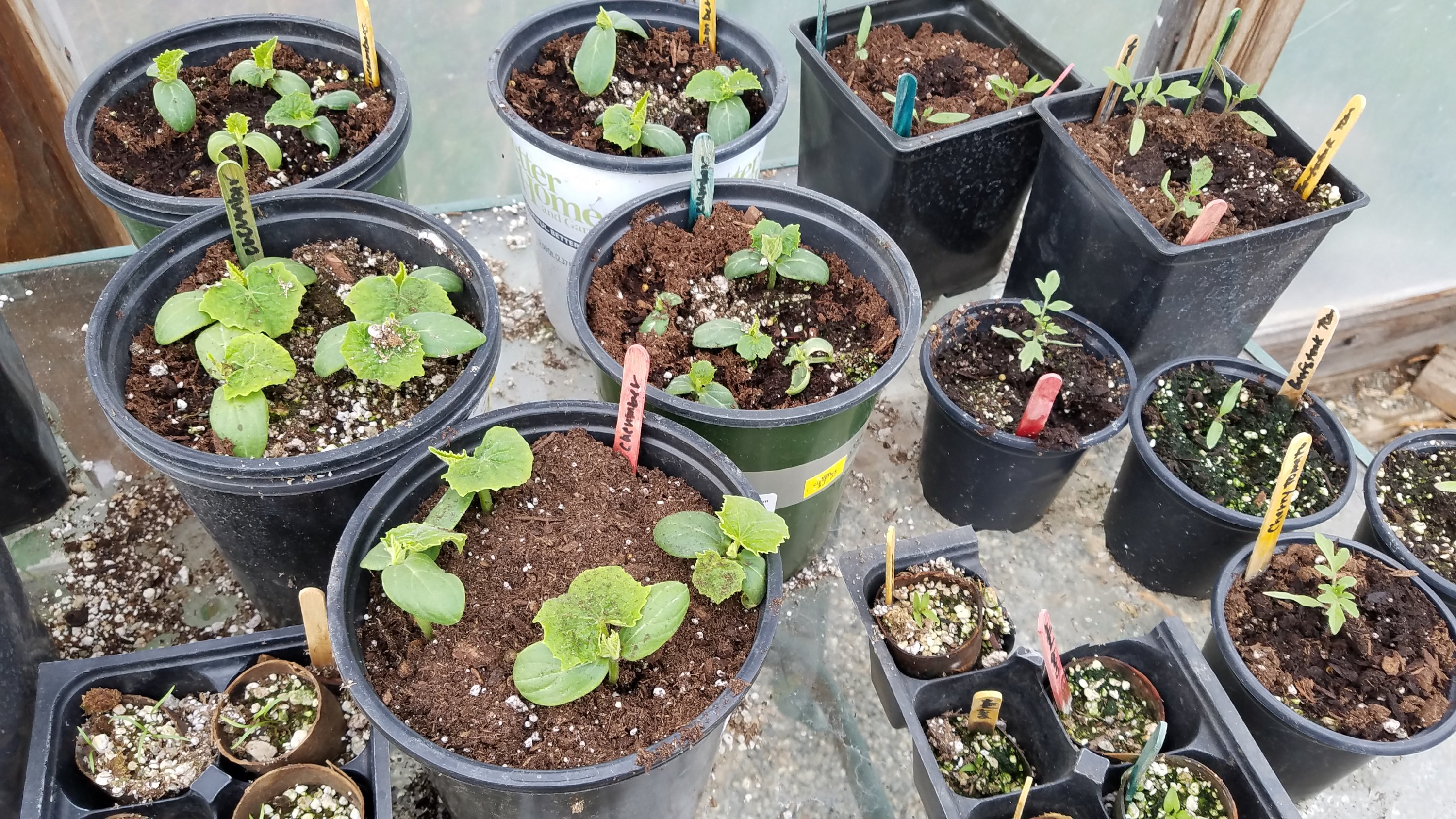 Cucumber
Tomato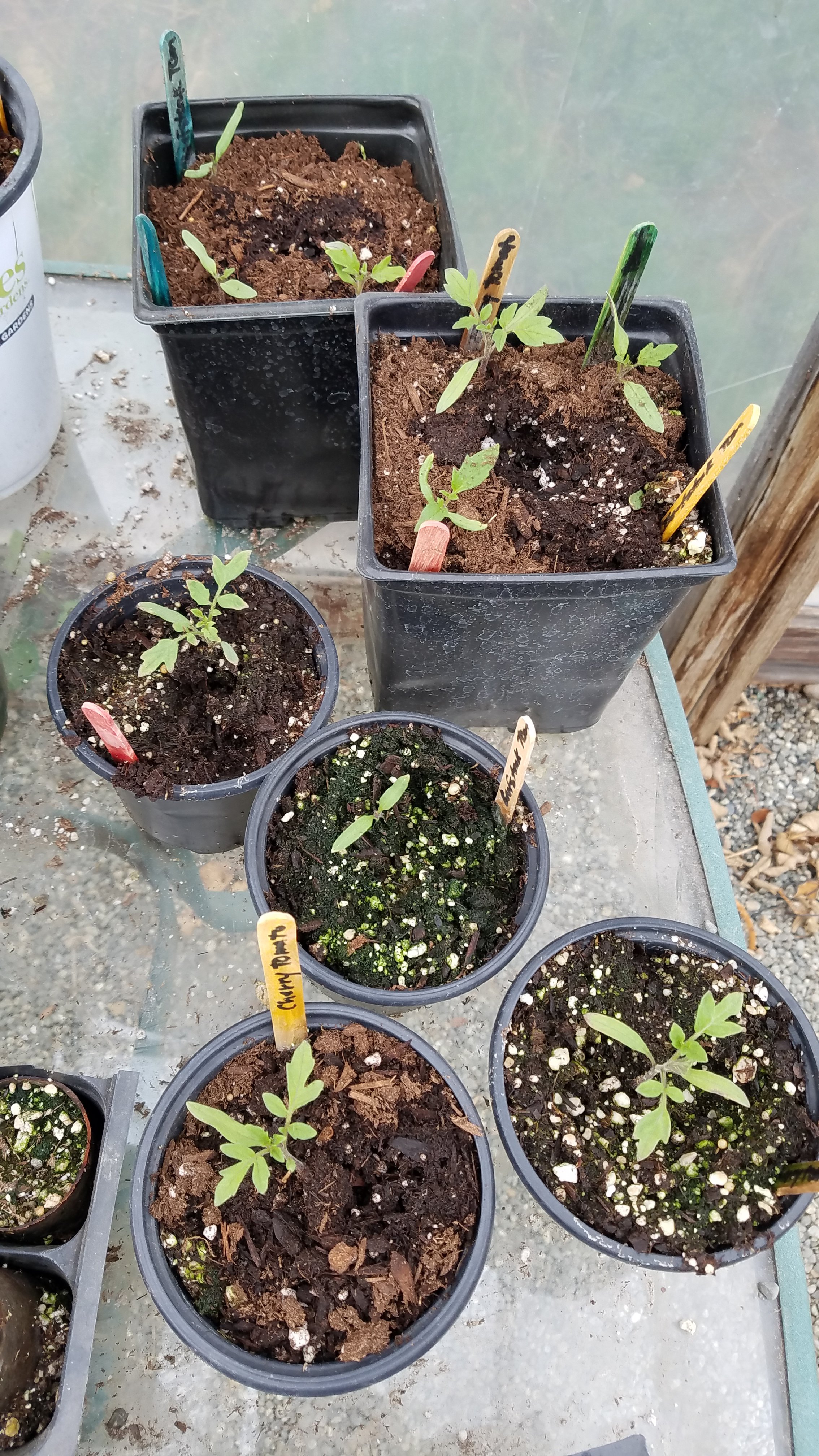 First garden bed – (already planted) sugar snap peas, beets (red and golden) carrots and red onion… cucumber will be planted here in May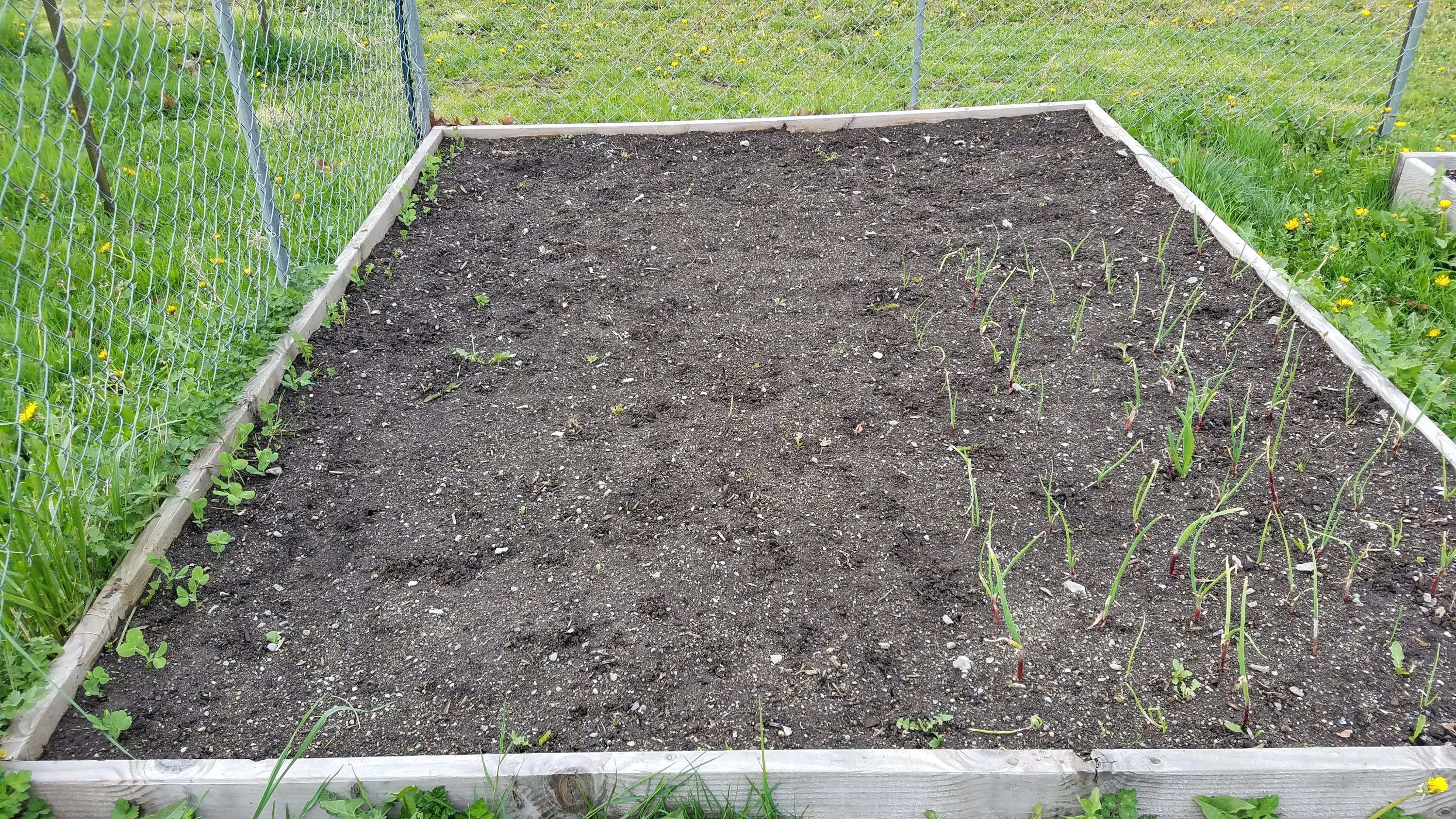 Second garden bed yellow onions on the left, middle will be corn, pole beans and pumpkins and gourds, and right is horseradish, garlic and oregano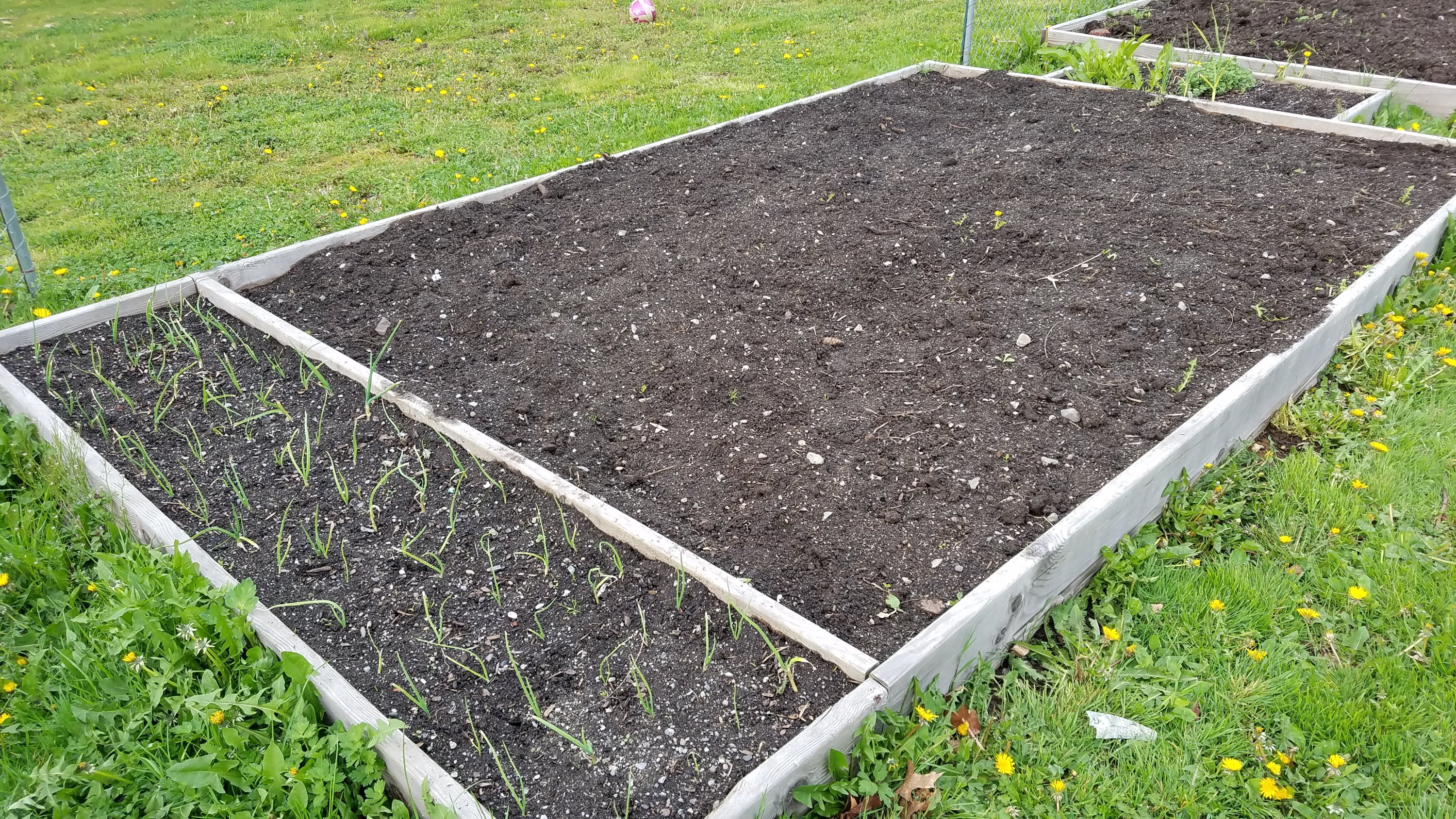 Bunnies!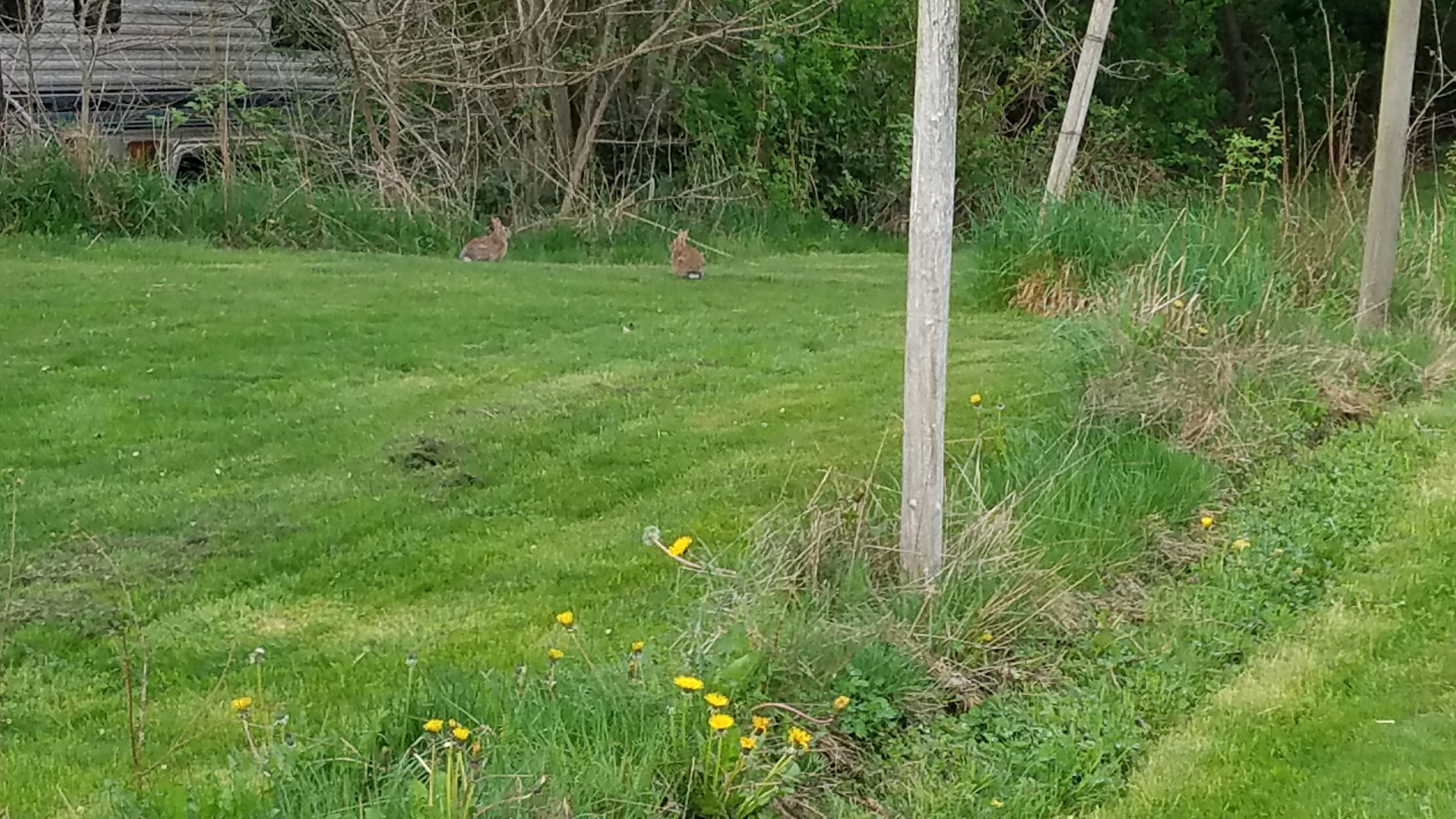 Berries!! We have raspberries, golden raspberries, marionberries, and some volunteer blackberries🤣