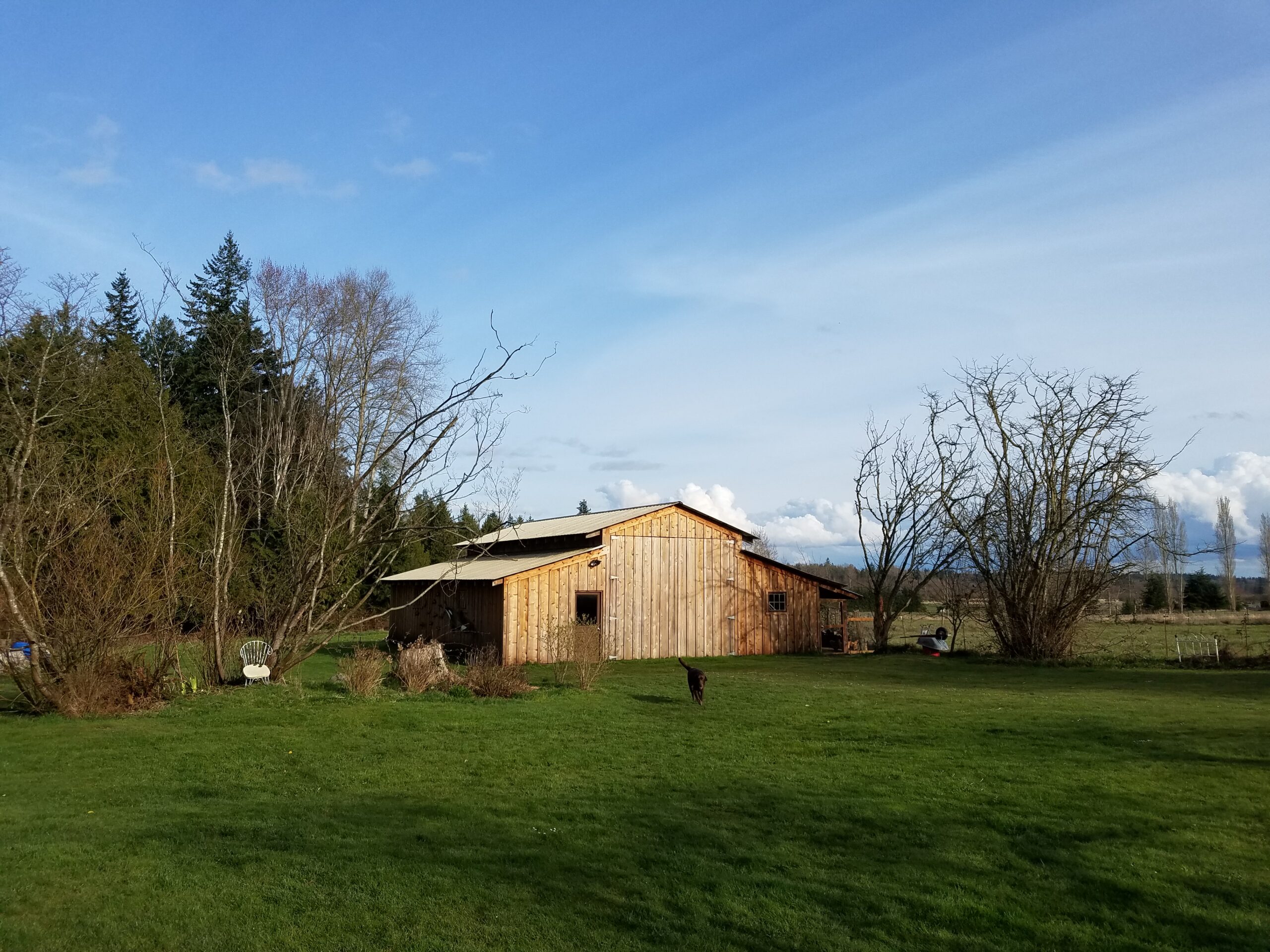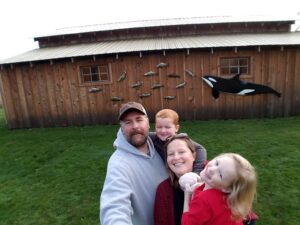 We are the Stevens Family – sometimes called The Stevenses (because it's fun!). My name is Bridget and my husband, Carson, and I have been together since 2008. Our daughter, Shaleigh, is 9 years old, and our son, Braden, is 7. We live in a small (but growing) town in northwest Washington, on about 7. 5 acres of land. We moved here in late 2015 and have loved every minute of it.
We have three dogs, one cat, fourteen chickens, lots of fish, three alpacas, two sheep, and two bunnies.
Carson is a carpenter, and I manage our business (Sea-Run Construction LLC) and am home with the kids and animals. The kids and I homeschool through a parent-partnership program here in town. (I LOVE to say "in town" and "I'm going to town" – makes me feel so small town/country!)
I'm relatively new to this homesteading/country living/farm girl stuff, but I love to learn all about it and am having fun trying out what I learn. I thought it might be fun to document our adventures and share them with you!
You can follow us here and on our Instagram and Facebook pages.